LOCOMOTIVE at South Eveleigh, NSW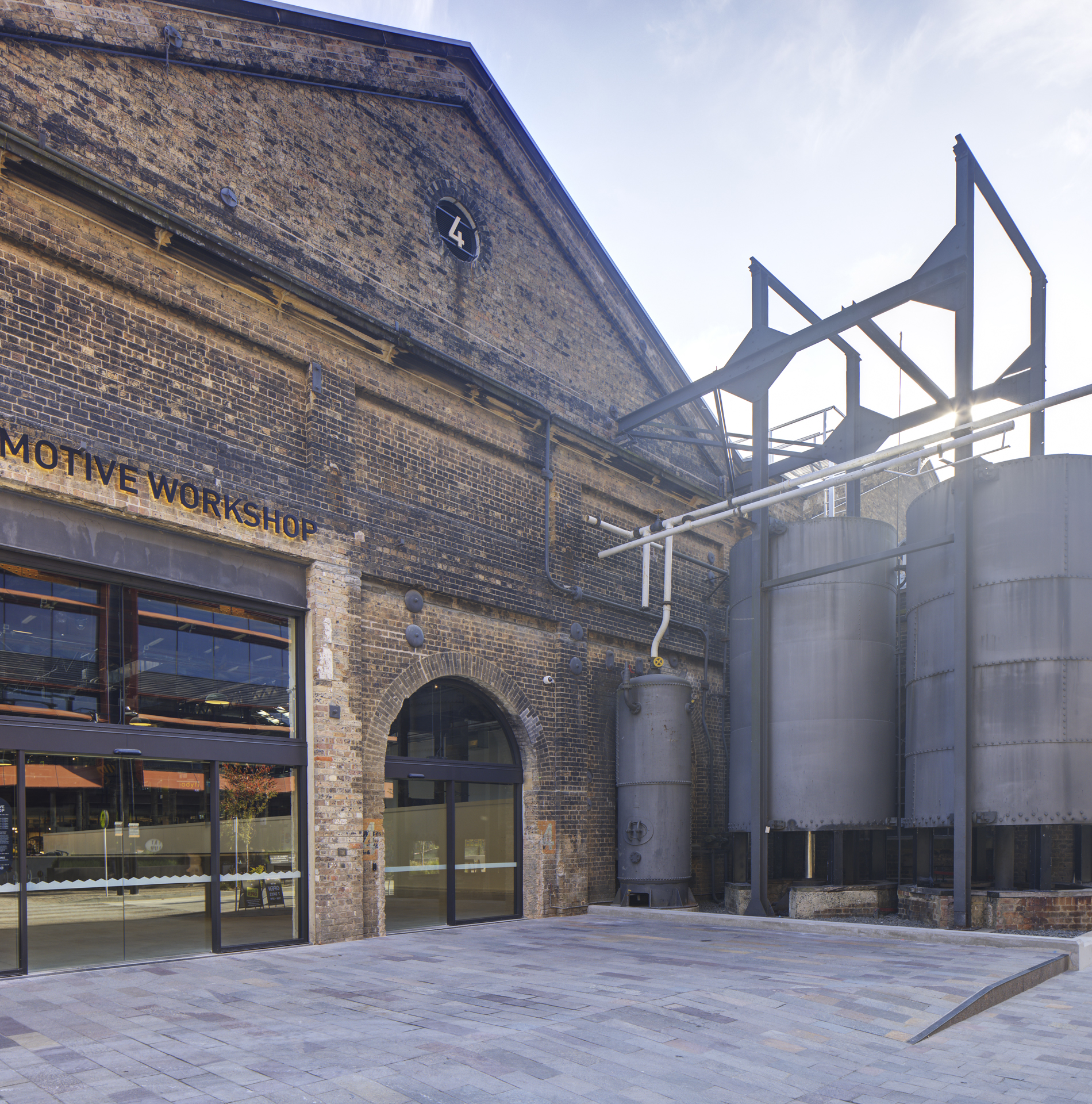 The Locomotive Workshop building is one of the most significant 19th-century buildings in New South Wales and forms the historic heart of the South Eveleigh precinct. The two-storey sandstone and brick structure has abundant original features and character including cast-iron columns, wrought-iron trusses and heritage artefacts.
Adaptive reuse sees it transformed into a cultural and innovation hub, its 16 original bays re-dedicated to a vast commercial/office space and several smaller mixed-use zones and retail tenancies.
The challenge was to reimagine the space as a destination to inspire collaboration and creativity while respecting the past and protecting the historic integrity of the site for future generations.
---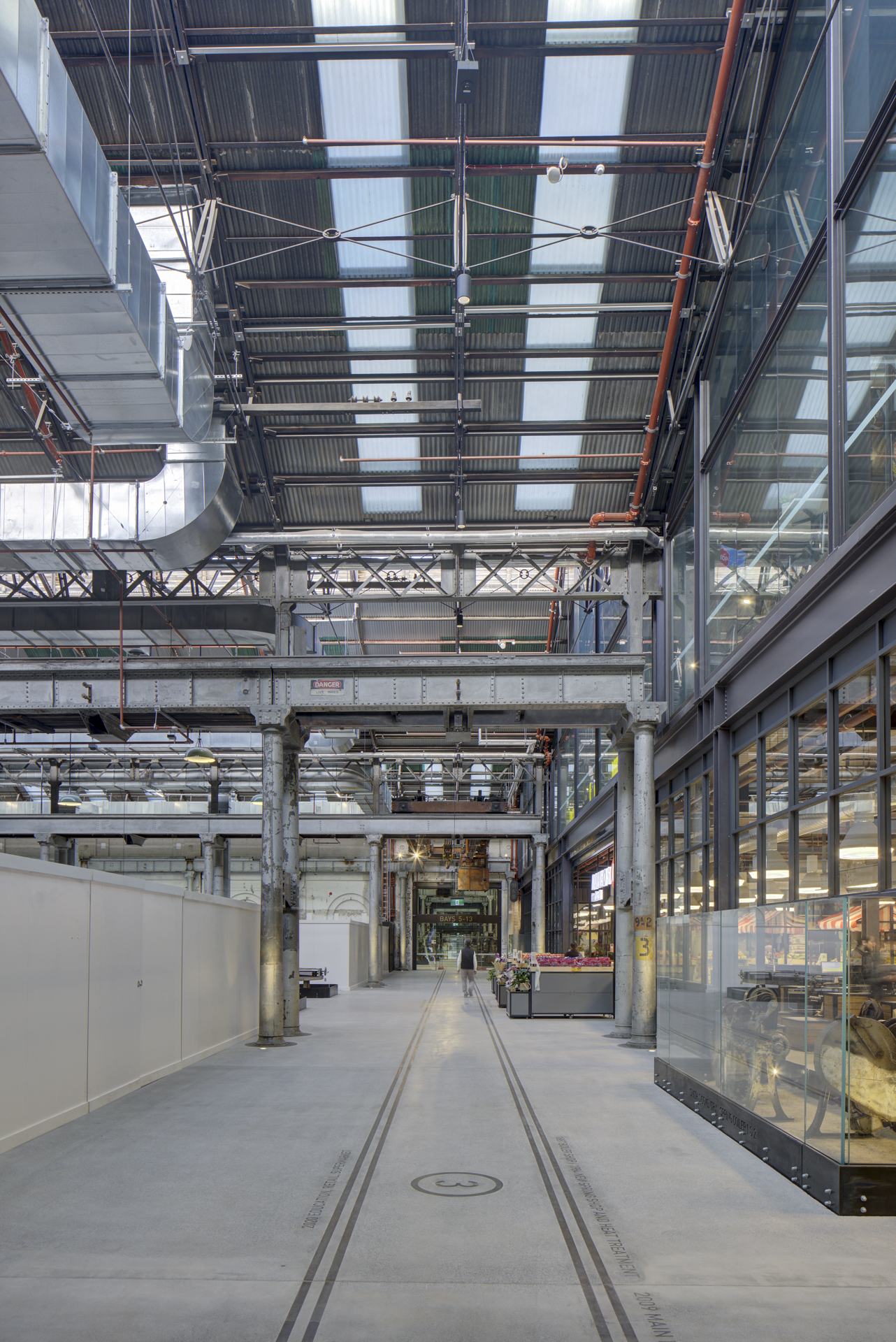 With an initial concept by Sissons Architects, Mirvac Design has steered the project through design development and construction phases. Following Sissons' original concept, the entire 16-bay building was stripped back to its original framework and several lightweight platforms added to it, providing a series of mezzanine levels and open spaces.
Mirvac Design has collaborated with Buchan for the retail interior context and Curio Projects for the heritage interpretation.
Aged textures and remnants of old functions are embraced for their raw, industrial honesty and seamlessly mesh with new connections, bolts and service pipes.Most of the building is allocated to three large commercial tenancies, each with a generous atrium.
There are also five mixed-use bays containing the heritage interpretation areas, blacksmith workshop, education facility, gym, supermarket and several smaller retail tenancies.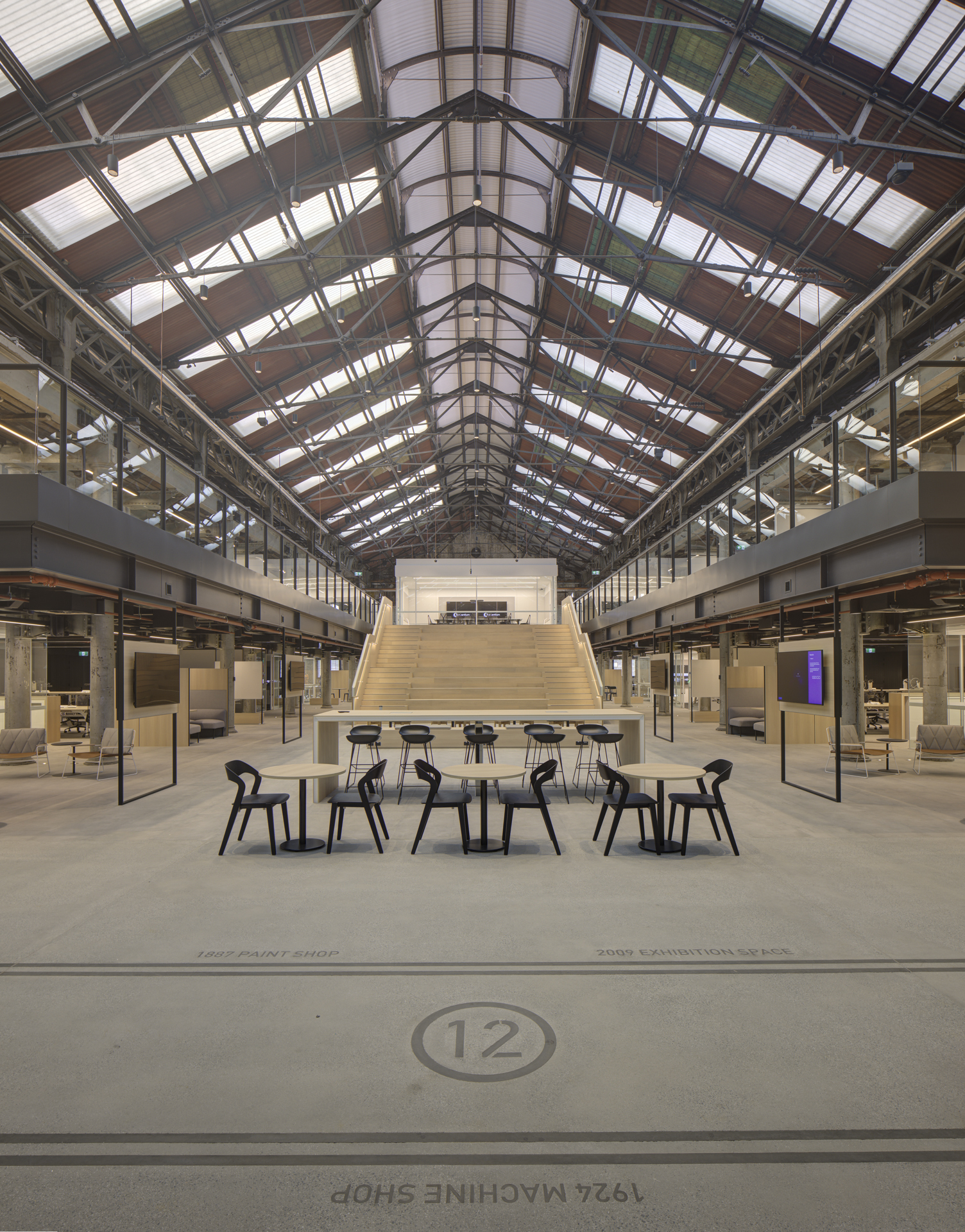 ---
A central spine corridor connects all 16 bays. Full-height glazing has been used throughout to allow uninterrupted views of the heritage structure and scale.
Each bay is delineated by rows of original cast-iron column pairs. These create a rhythm essential to the heritage character of the building. So, while a new level would usually be supported with new columns, here the new first floor has been suspended with steel tendons. These are supported by the gantry beams which were once used to manoeuvre the locomotives.
Steel elements have been prefabricated offsite, allowing for swift and precise assembly on site. The success of this process lies in detailed design resolution and digital modelling technology to overcome the imperfections of a 130-year-old building. Nearly 90,000 new steel elements have been coordinated with the help of digital modelling.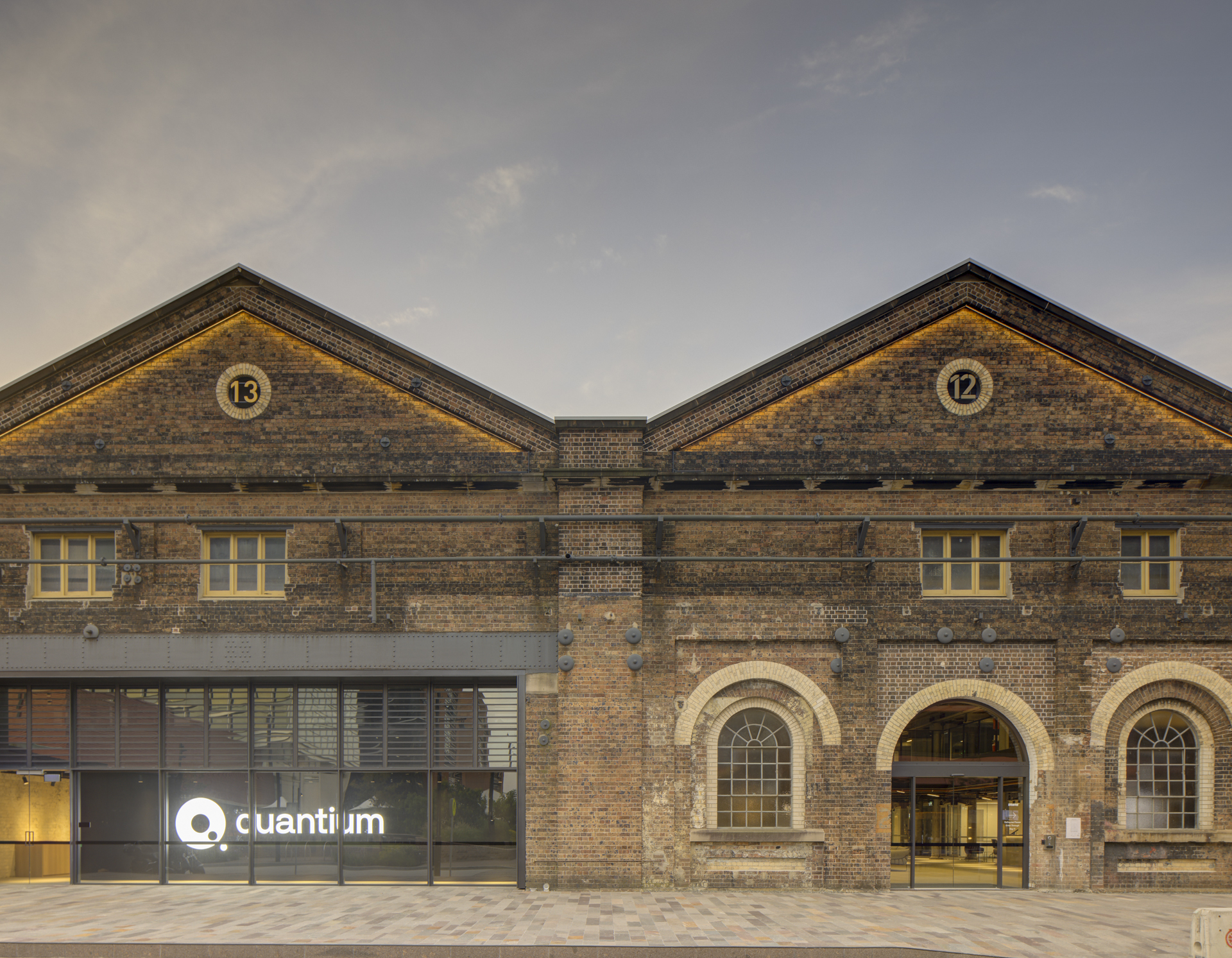 ---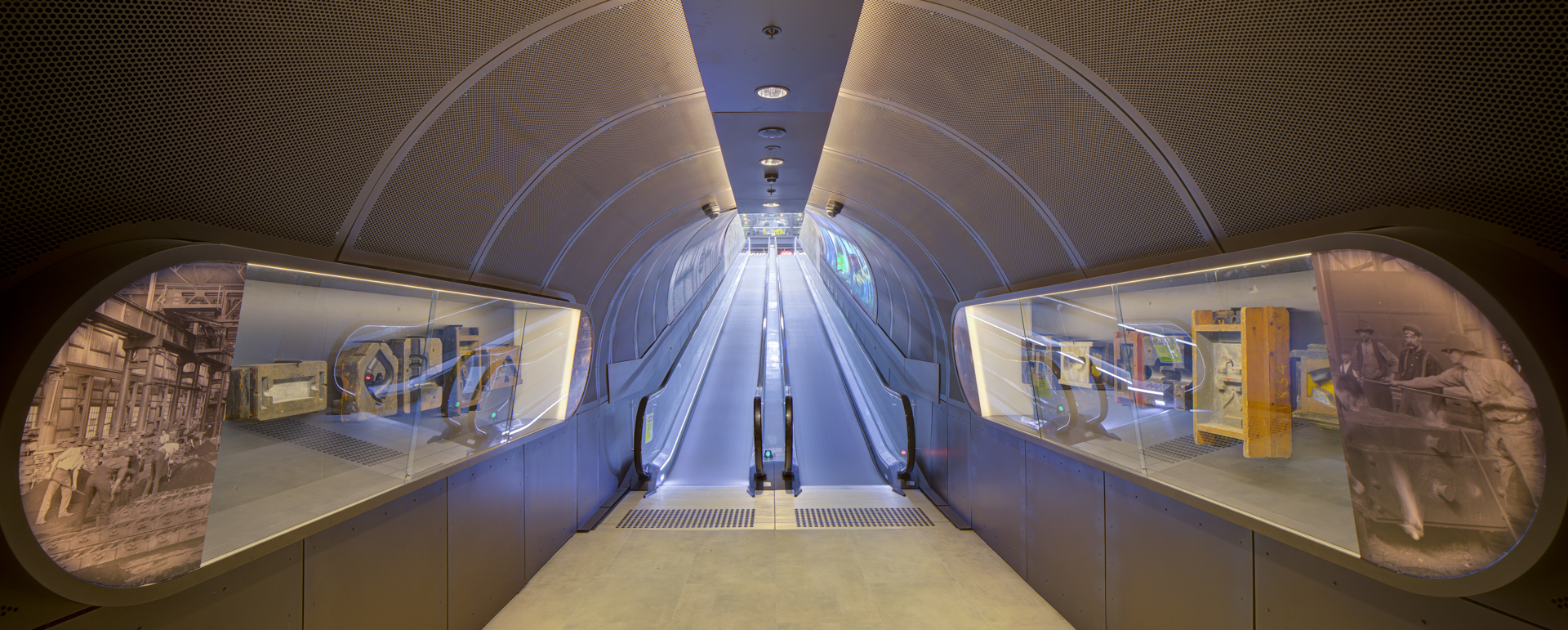 ---