South Eveleigh – Placemaking Strategy
---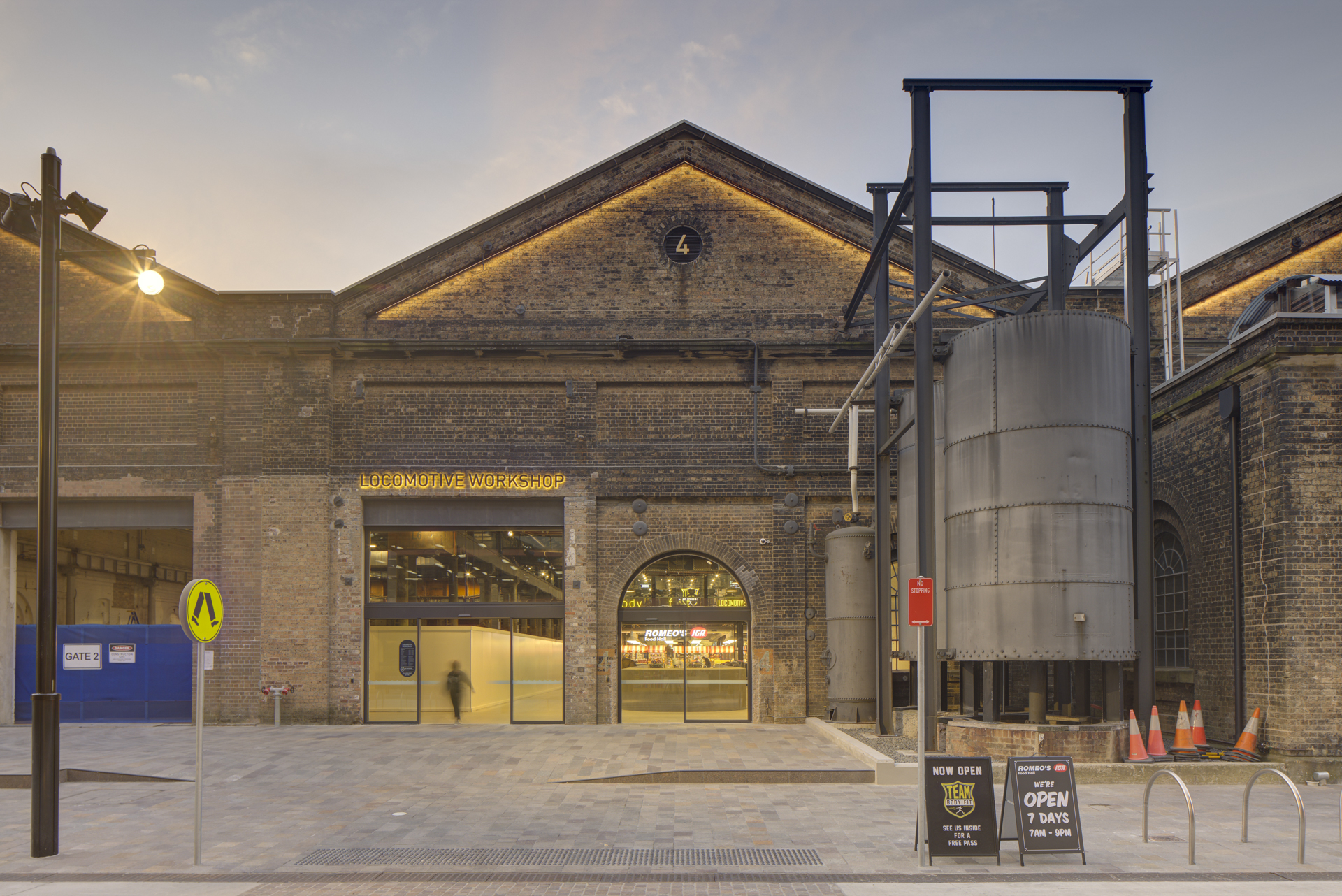 ---
Mirvac Design's Urban Design Team delivered the placemaking strategy for the rejuvenation of Sydney's Australian Technology Park.
For 100 years, it was a pioneering industrial site creating the infrastructure to drive Australia forward.
Reborn as South Eveleigh, it is pioneering a new future focused on the tech revolution, while maintaining the same industrious spirit in bringing change to life.
Reinstating the Eveleigh name recognises the significance of the original Eveleigh Railway Workshops that provided opportunity to past indigenous generations, and ensures these communities feel part of its future.
The placemaking strategy draws on the precinct's rich heritage to strengthen its unique character and create a new future as vital and dynamic as its past. A modern icon of innovation, productivity, retail and community serving workers, locals and visitors alike.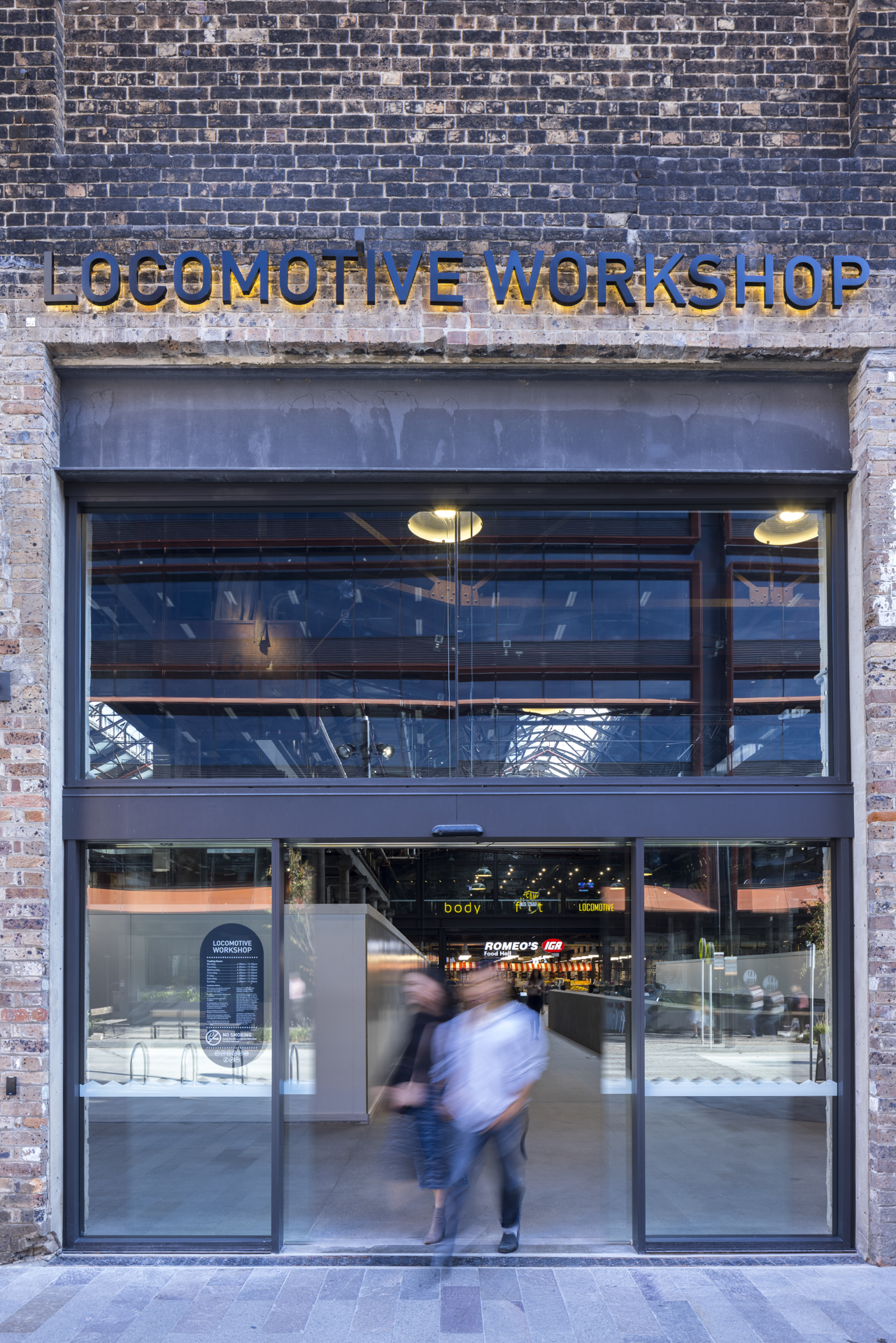 ---
An extensive process of visioning and workshops was held during development of the concepts, strategies and design work for the precinct, which culminated in six key placemaking pledges:
Create common wealth
Everything connects
Big-picture thinking
Human scale
Be of the past
Be for the future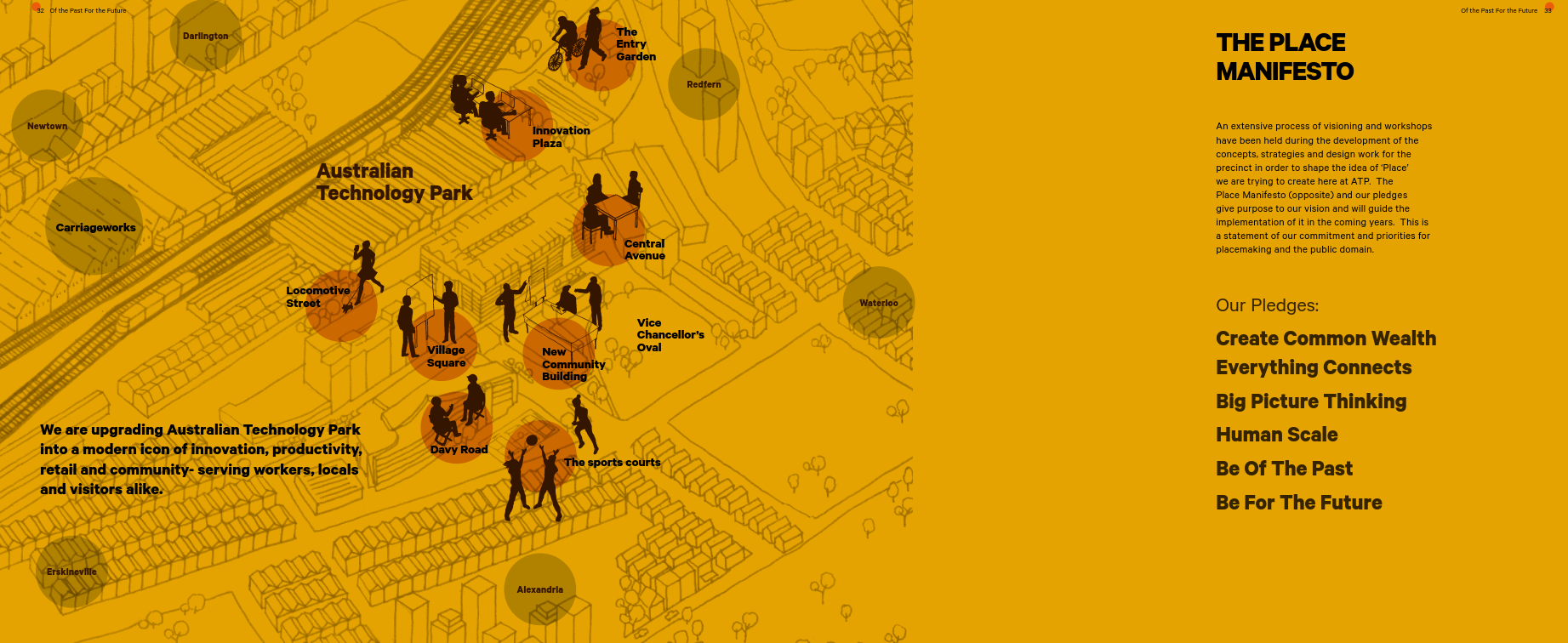 ---
On Locomotive Street, historic fabric aligns with contemporary structures for a dynamic, active streetscape.
Central Avenue is transformed from a quiet business park through-road to an activated, human-scaled neighbourhood street.
Davy Road is a key connection from the south for vehicles, cyclists and pedestrians and has been humanised with narrower streets, safer crossings and enhanced tree canopies to prioritise pedestrians and the community.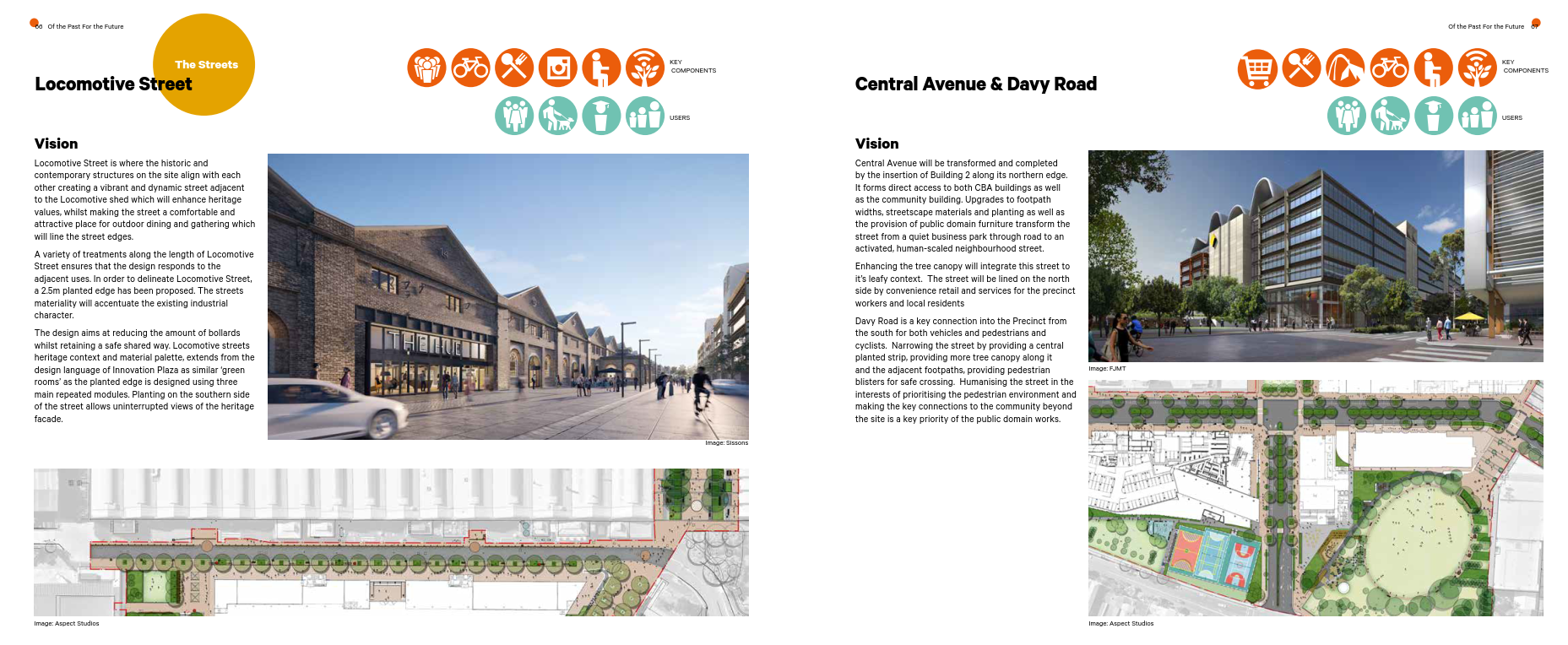 ---
Village Square is a flexible space for events and performances, a place for individual or team working or for sitting and eating lunch. A mix of shaded spots, open grass and timber terraces, with power and wifi connectivity, make outdoor working, meetings and presentations a seamless experience.
New public art works throughout the precinct enliven the new public spaces, bringing the history and stories of the area to life. Major new commissions by Chris Fox, Nell and Cave Urban have created interactive works that create a playful character for young and old.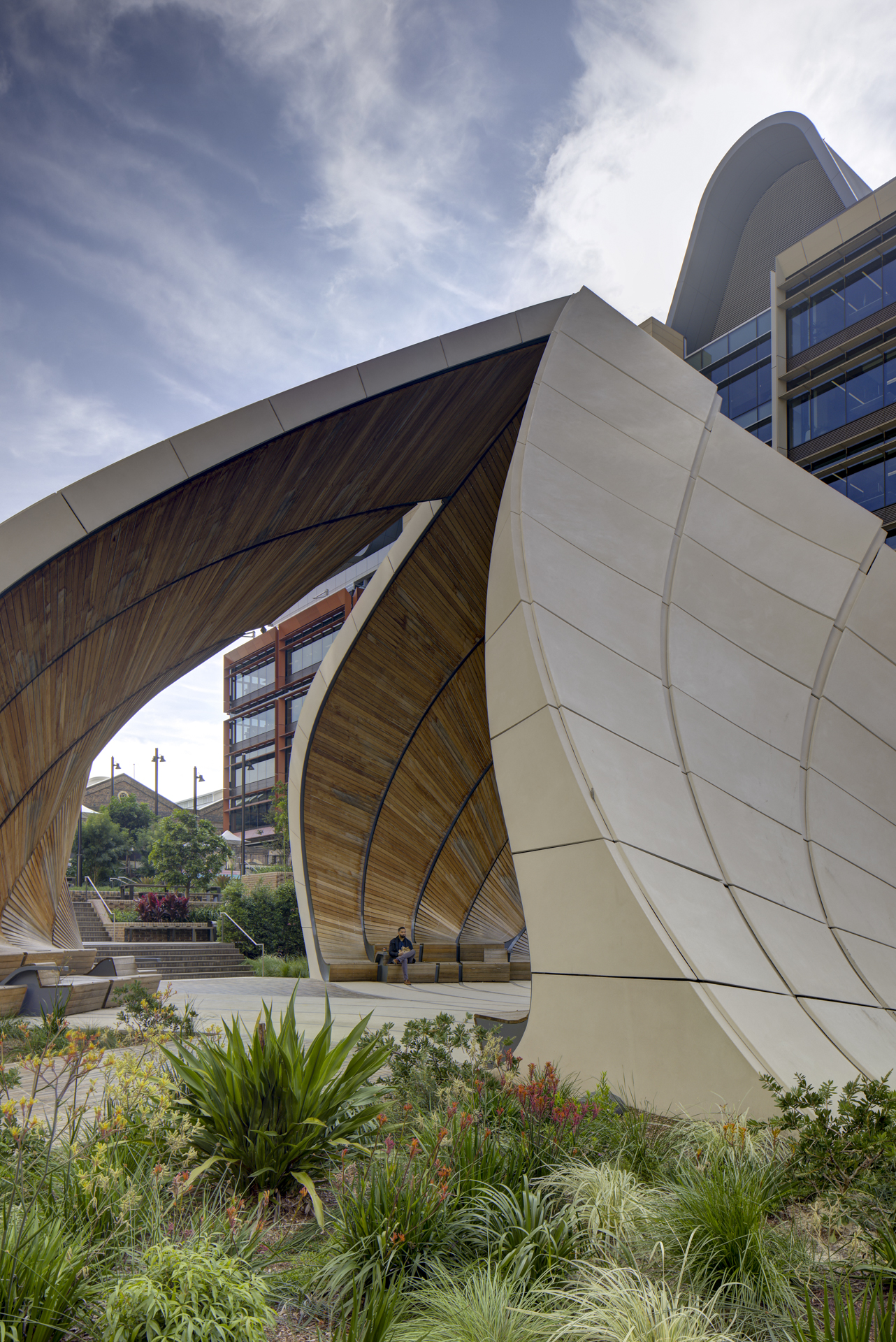 ---
Significant new on-site retail, with a focus on larger-format food shopping, specialty dining and artisanal food/beverage production, activates the site during the day and night to create a buzzing street scene and bring value to the resident/worker population and wider community.
South Eveleigh is a place where past and present, large and small, edgy and modern, innovators and community come together to forge the ideas of tomorrow.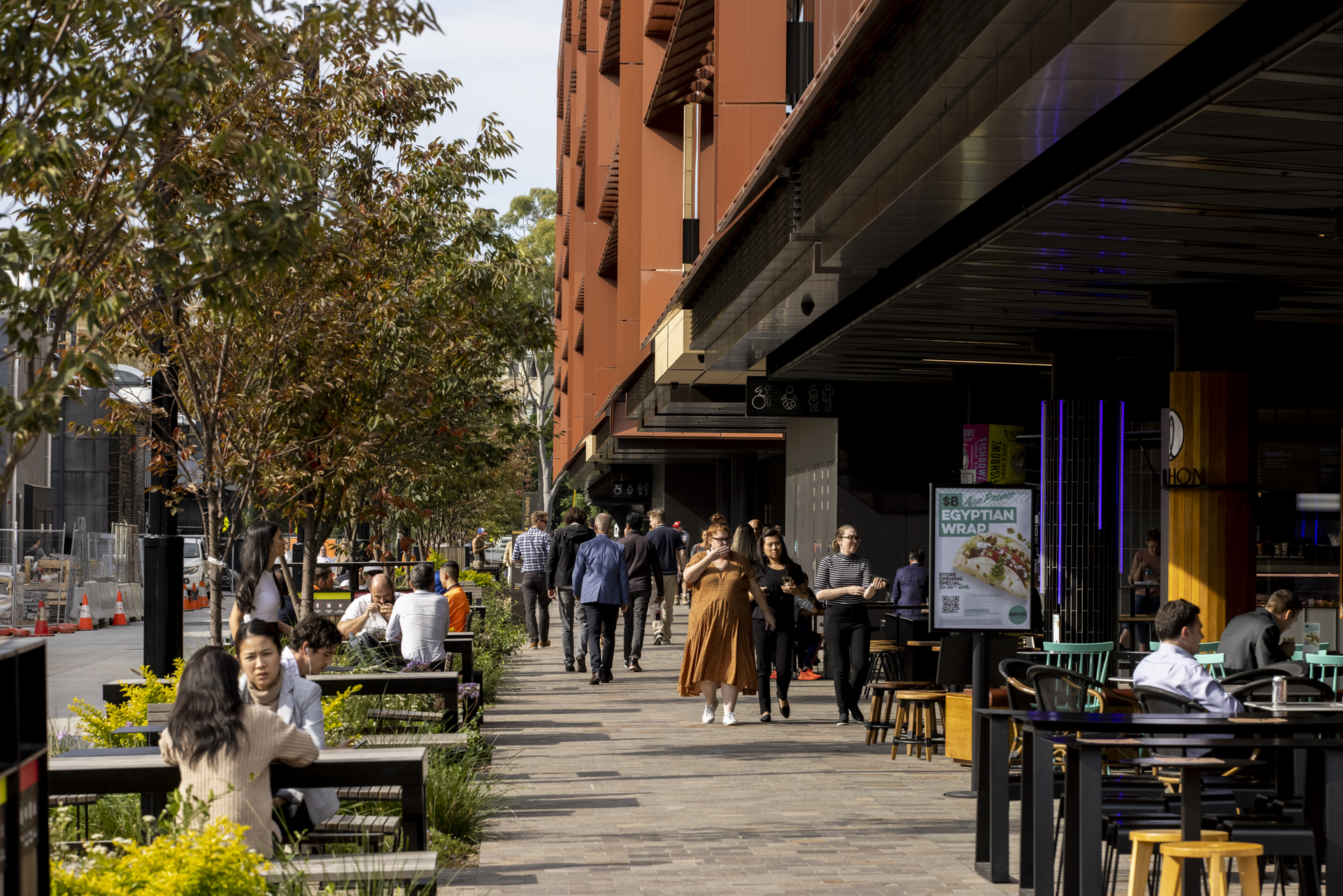 ---